Up to 2,500 barrels of petroleum gushed onto San Refugio State Beach and into the Pacific about 32 km west of Santa Barbara when an underground pipeline that runs along the coastal highway inexplicably burst.
Environmental activists and local officials said it could turn out to be the largest oil spill in 46 years to hit the ecologically sensitive but energy-rich Santa Barbara shoreline, about 200 km northwest of Los Angeles.
The spill zone lies at the edge of a national marine sanctuary and state-designated underwater preserve teeming with whales, dolphin, sea lions, some 60 species of sea birds and more than 500 species of fish. The surrounding waters also are shared by nearly two dozen offshore oil platforms.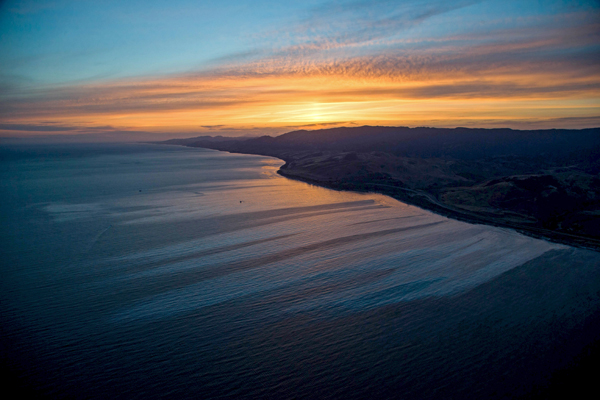 Saturday, May 23rd, 2015 at 6:12 pm