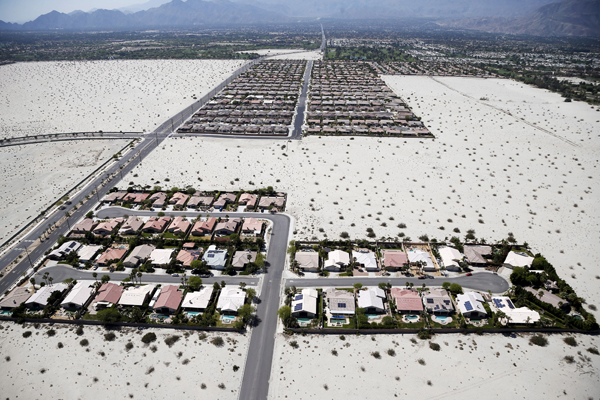 In Palm Springs houses with swimming pools border verdant green golf courses in the midst of a desert landscape. With its warm and largely rain-free climate, the town is a renowned destination for retirees.
Now, as California enters a fourth year of severe drought, the community faces swingeing cuts to their water use. Governor Jerry Brown has ordered an overall 25 percent cut in urban water use through the first statewide mandatory reductions in California's history.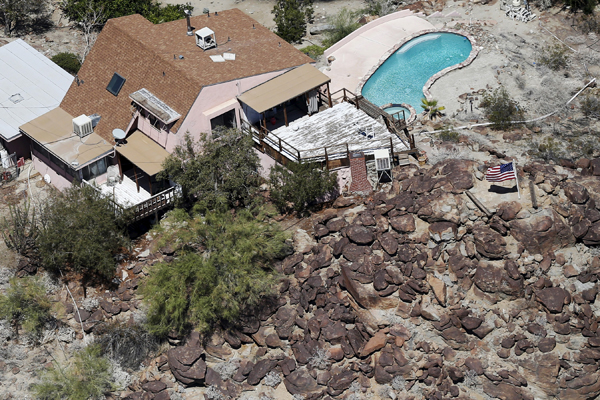 The state's upscale communities have been criticised for using more water than working-class cities and towns as the state grapples with the devastating drought.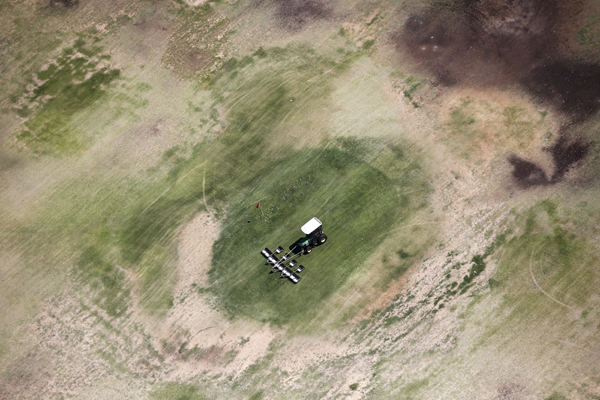 A tractor collects golf balls on a driving range in the Palm Springs area, California April 13, 2015. The average daily water usage per person in Palm Springs is 201 gallons, more than double the California average.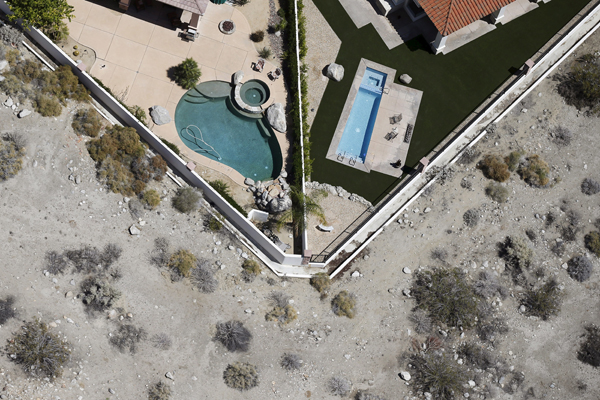 Swimming pools are seen behind homes in Palm Springs, California April 13, 2015.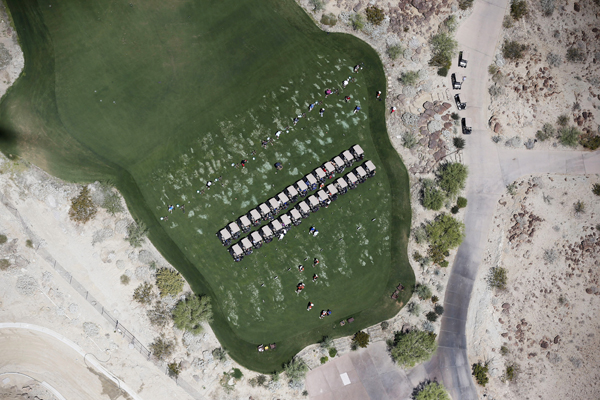 People play golf on a course in La Quinta, California April 13, 2015.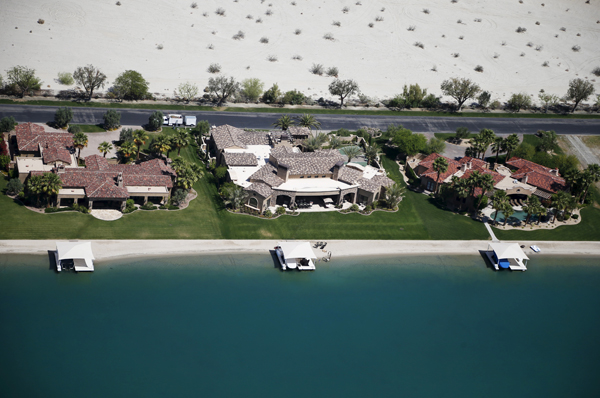 Homes with boathouses built around an artificial lake are seen in Indio, California April 13, 2015.
Wednesday, May 6th, 2015 at 3:14 pm